Be a Pioneer – Nominate for HCI4SouthAsia SIGCHI Chapter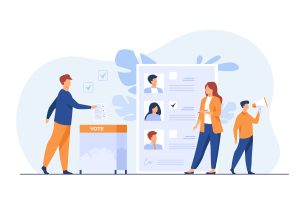 Are you passionate about Human-Computer Interaction (HCI)? Do you believe in the power of technology to transform lives and society, particularly in South Asia's unique cultural and developmental context? Here is an exciting opportunity to make a significant impact!
We are thrilled to announce the establishment of the HCI4SouthAsia SIGCHI Chapter, a new regional branch of the prestigious ACM Special Interest Group on Computer-Human Interaction (SIGCHI). This chapter aims to expand SIGCHI's reach into South Asia, fostering a region-specific HCI education, research, and practice approach.
We are seeking pioneers in HCI – academicians, researchers, industry practitioners, and even passionate students, who are eager to shape the future of HCI in South Asia. You can nominate yourself or someone you believe would significantly contribute to this initiative.
Our primary goal is to gather a group of ten passionate individuals to kick-start the chapter. We want to fill the roles of Chair, Vice-Chair, and Treasurer, among others, to establish a strong and dynamic leadership team.
As part of the HCI4SouthAsia SIGCHI Chapter, you will:
Drive region-specific HCI research, providing deeper insights into user experiences and behaviours within the South Asian context.
Foster academic and industry collaborations, creating a vibrant community where ideas, knowledge, and expertise can be shared across geographical and disciplinary boundaries.
Influence the HCI and Design education in South Asia, inspiring and shaping the next generation of HCI professionals.
Enrich the global SIGCHI community with a fresh perspective and innovative solutions that reflect the unique realities of South Asia.
Remember, your role in the HCI4SouthAsia SIGCHI Chapter is not just about contributing to the HCI field in South Asia but about contributing to a global conversation, bringing the diverse and unique South Asian context to the broader HCI landscape.
Take advantage of this opportunity to be a part of something transformative. Nominate yourself or someone you know, and help us make the HCI4SouthAsia SIGCHI Chapter a thriving hub for HCI education, research, and practice in South Asia.
Together, we can shape the future of HCI in South Asia, driving advancements that resonate globally. Nominate today!
Nomination Process:
Please fill out the nomination form: We have created a Google Form to facilitate the nomination process. This form includes all necessary questions to provide us with detailed information about the nominee's qualifications, skills, experience, and motivations.

Review the form: Ensure all sections are filled out correctly before submission. Remember, you can nominate yourself or someone else who you think will contribute significantly to the HCI4SouthAsia SIGCHI Chapter.

Please submit the form: Once you have completed it, submit it within the 15-day days. After this period, the form will be closed, and no further nominations will be accepted.