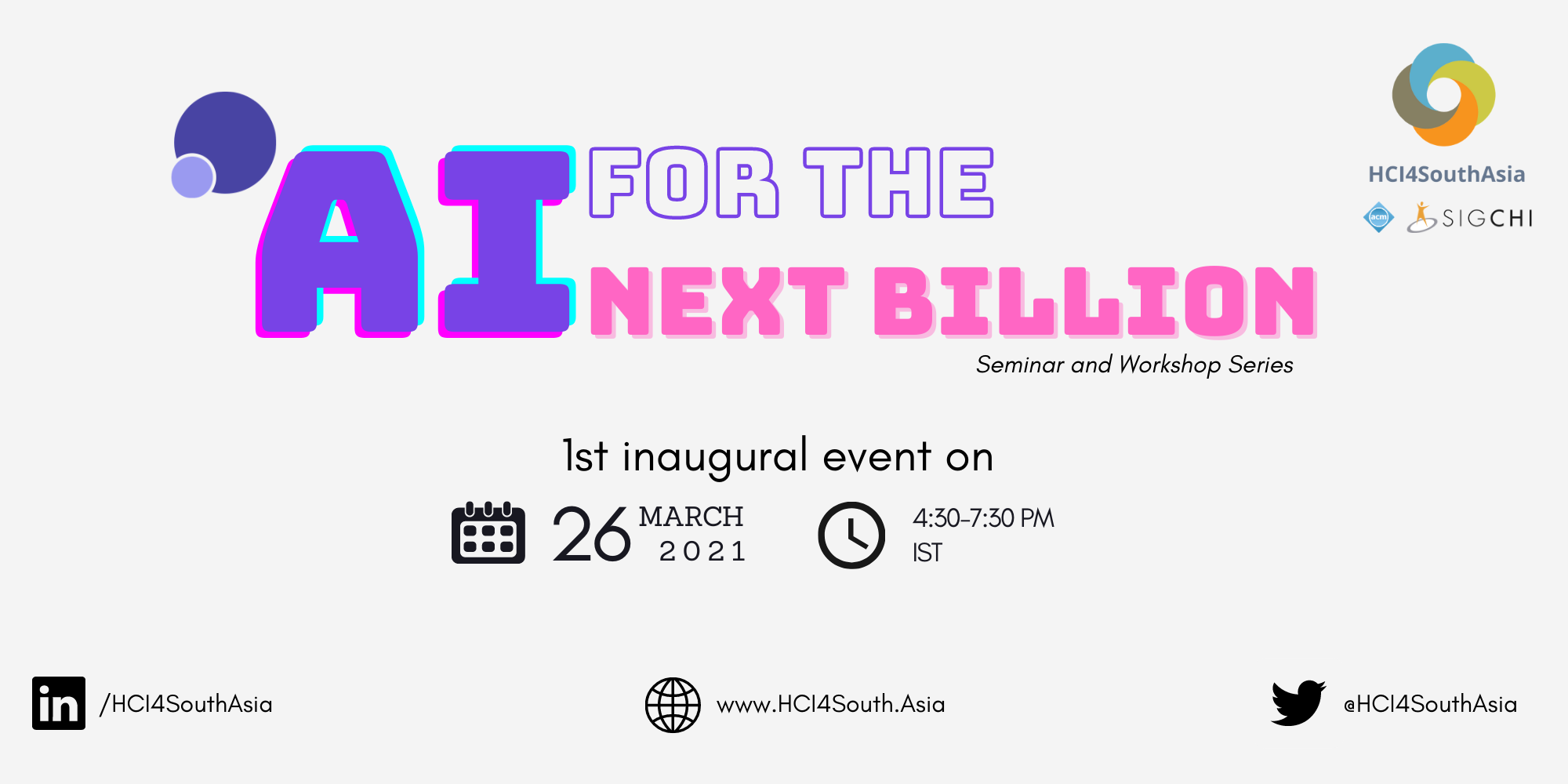 HCI4SouthAsia presents "AI for the Next Billion", a seminar and workshop series where experts from diverse disciplines working on Artificial Intelligence — Human-Centered AI, Ethics, Fairness Accountability Transparency and Ethics (FATE), Global Perspectives, Children, AI Policy, Accessibility, Autonomous Vehicles, etc — present and discuss their research and its the implications to society and the world at large, and the South Asian region in particular. We ask uncomfortable and crucial questions to provoke and challenge the current status quo.
Through these seminars, the HCI4SouthAsia community seeks to bridge barriers across disciplines and schools of thought, by bringing together expert researchers, policymakers, entrepreneurs, C-level business executives, and other influential decision-makers and stakeholders for the South Asian region, to engage in conversation about the role, and existence, of human-centred research towards the digital transformation of societies. 
---
The first seminar of the series, is scheduled for March 26th 2021, 4:30-7:30 pm IST with keynote speaker Payal Arora and guest speakers Marianne Kinnula, Divy Thakkar, Shaimaa Lazem, Neha Kumar and Azra Ismail.
Sign up using this form <http://bit.ly/AI-for-Next-Billion>.