CHI 2023 VIRTUAL WORKSHOP 
WS39: Advancing HCI Research and Education within and across South Asia

Sunday 23rd, April 2023
Photo by Ran Berkovich on Unsplash
About Workshop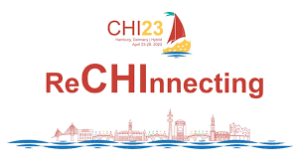 HCI4SouthAsia is a strong community of HCI researchers and practitioners who work/will work in the South Asian region (i.e., in and around the countries Afghanistan, Bangladesh, Bhutan, India, Maldives, Nepal, Pakistan, and Sri Lanka). We are organizing a half-day online workshop at CHI 2023, titled: "Advancing HCI Research and Education within and across South Asia".
The primary objective of the workshop is to provide an international platform to showcase – to the "center" – the research (including and beyond development), challenges, experiential information, and field stories, from (marginal) communities across the South Asian Region, and help to collectively build a vision for the community. We invite participants to join our remotely using a common digital medium. The half-day workshop will include opportunities to present your research, research ideas and collaborate and also to share the challenges of publishing research papers in the field of HCI in the global south context.
Call for Participation
We will accept 4 types of submissions. To gauge interest and plan accordingly, we urge the participants to utilize the early deadline.
Submit a half-baked idea: Interested presenters will be required to submit approximately 500 words of abstract and the idea's title. The abstract should cover a research gap or problem statement they would like to address and potential solutions (not necessarily concrete). Their idea should be aligned with the visions and missions of the HCI4South Asia group within the field of HCI.
Submit a previously published HCI paper: We will invite participants who have published during 2021-2022 in HCI conferences or journals to share their research findings, methods and challenges faced conducting the research. We will request them to share a draft version of their paper to share with the participants. This will provide an opportunity for other participants to learn about the success and failures of conducting HCI research. The theme, methods, or findings of the research should be relevant to the South Asian context.
Submit an already submitted/rejected HCI paper: We will invite participants who have submitted a manuscript to an HCI venue (conference or journal), and the manuscript is under review or got a rejection for the same. We invite them to share experiences of what went wrong or could have succeeded. The presenters will be required to submit approximately 500 words of abstract of their paper. This abstract will be shared with the participants, and the paper should be in HCI and the South Asian context.
Submit a nomination to take part as self-nominated or nominated by a South Asian Researcher: In the past, we have experienced that many of the students in the South Asian region are not aware of CHI workshops, nor do they have experience writing papers or engaging in critical discussion for HCI. We will open a specific type of submission where a South Asian researcher can nominate a less experienced (ideally students) to join the workshop without any particular artifact, observe the conversations and presentations, and engage with researchers whenever they feel comfortable. At the same time, this nomination will be further expanded to self-nominations, widening every opportunity to attract early researchers.
Selection criteria
Participants will be accepted based on how their responses align with the workshop theme.
Early deadline

: 1st February 2023

Final deadline

: 23rd February 2023

Notification of Acceptance

: 10th March 2023

Workshop Date

: 23rd April 2023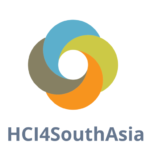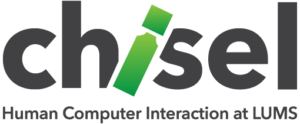 Computer Human Interaction and Social Experience Lab' (CHISEL)